VEGETARIAN MEATBALL CASSEROLE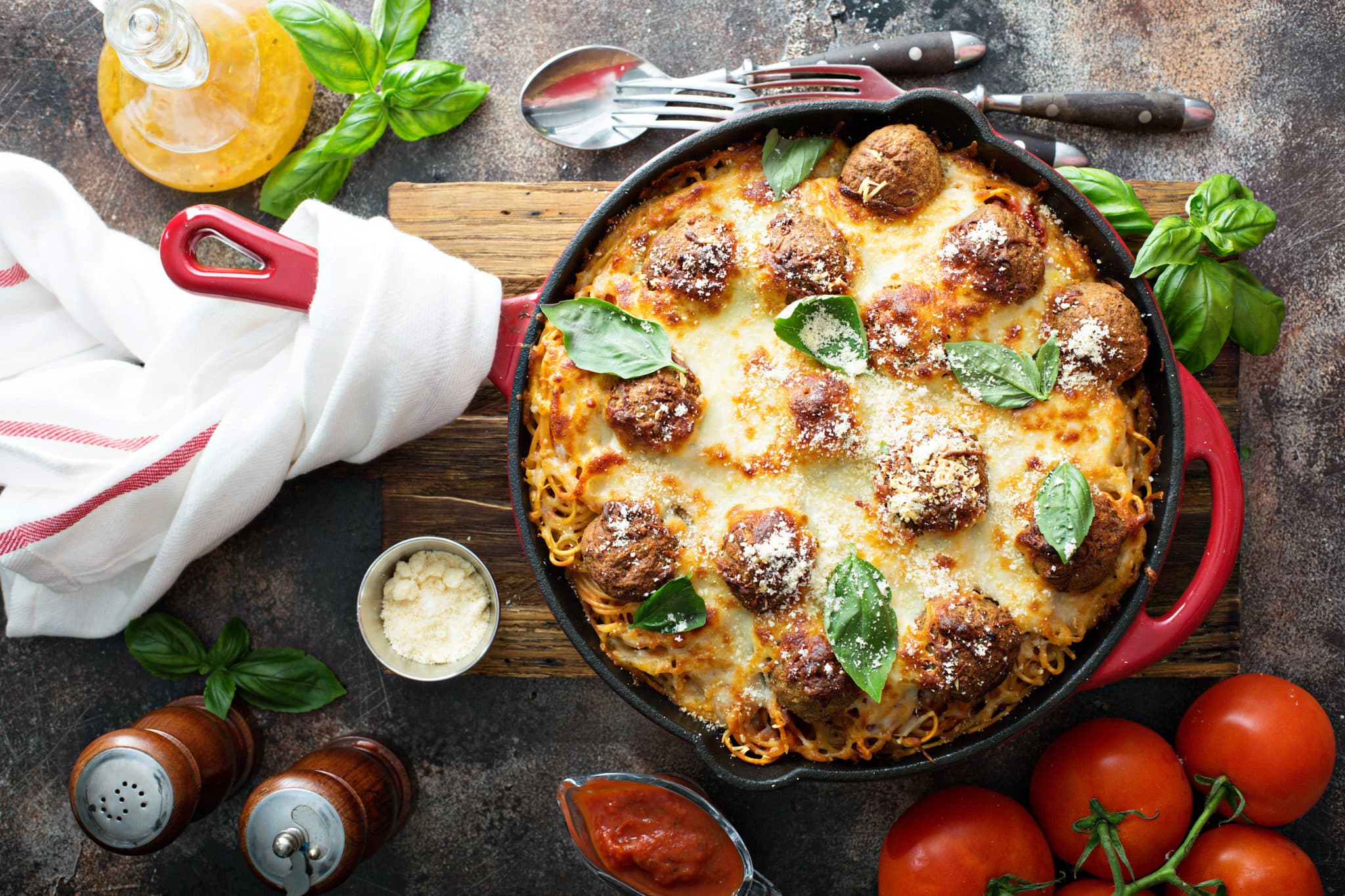 Ingredients
One bag of Marisol's Homemade Meatballs
16 oz of Uncooked Penne Noodles
24 oz of Marinara Sauce
2 cups of Water
Spices (1/2 garlic powder, 1/2 teaspoon onion powder, 1 teaspoon oregano & 1 teaspoon of salt)
2 Cups Shredded Mozzarella Cheese
1 Cup Parmesan Cheese
Basil
Directions
Oven: Preheat oven to 425 degrees F.
Marisol's Homemade Meatballs: Defrost one bag of Marisol's Homemade Meatballs until thawed out.
Mix: In a large baking dish stir together uncooked pasta, marinara sauce, water, milk, spices and meatballs.
Bake. Cover tight with aluminum foil and bake at 425 degrees F for 40 minutes.
Check. Uncover; stir. Check the pasta. Pasta should not be to hard or too soft.
Cheese. Sprinkle mozzarella over the top and bake uncovered for 5-10 minutes or until cheese is melted.
Cool. Cool for 5 minuted before serving.
Toppings. Top with Parmesan cheese and fresh Basil.