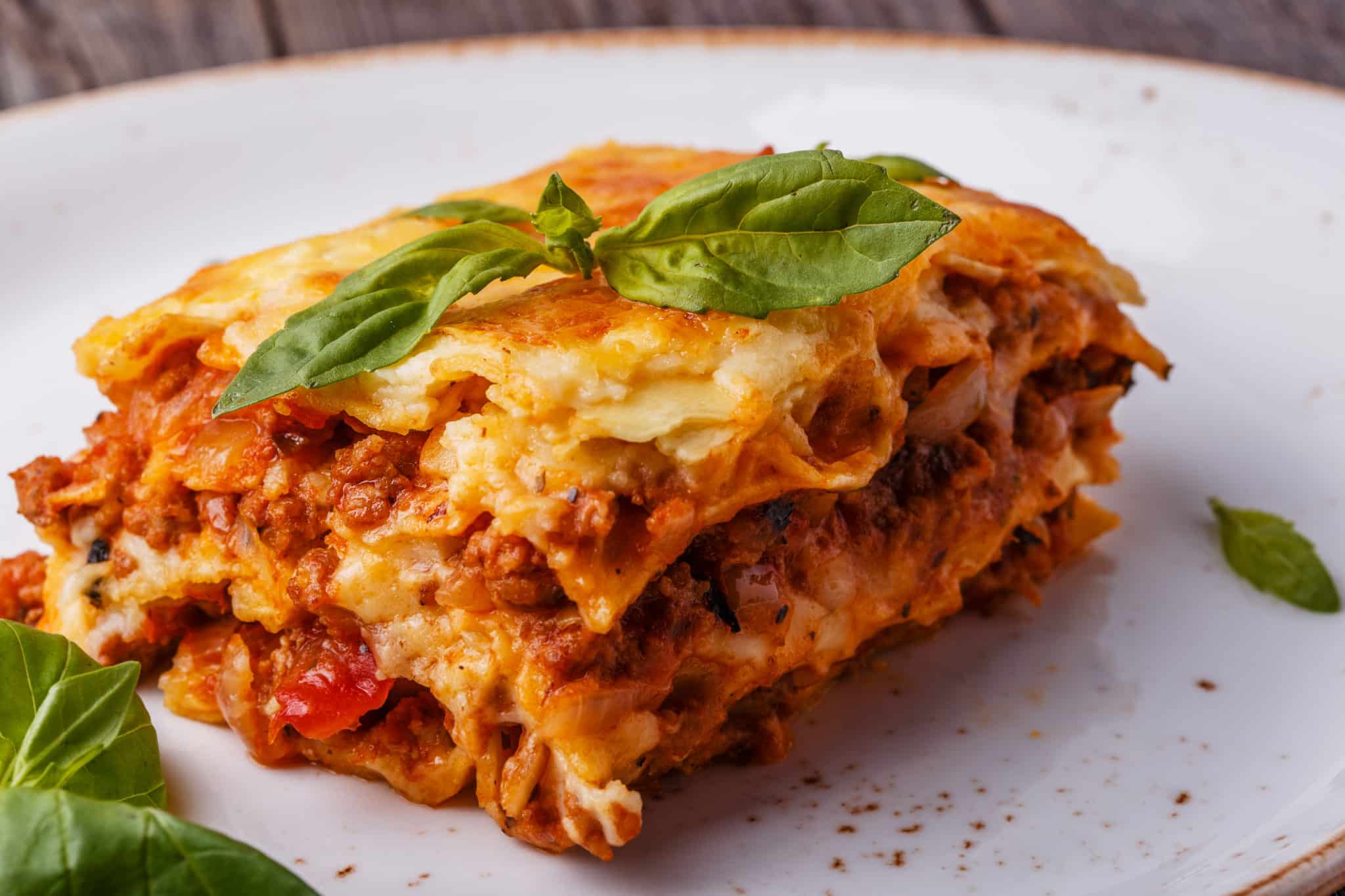 Ingredients
16 oz of Marisol's Homemade Meat Crumbles
1 tablespoon olive oil or 1/4 cup water (for water saute)
1 small onion, diced
2 carrots (2 cups), diced
1 zucchini (2 cups), diced
1 yellow squash (2 cups), diced
8 oz. mushrooms, chopped
1/2 teaspoon Italian seasoning (or thyme, basil or marjoram), optional
1 package (10 – 12 oz.) frozen spinach, thawed and drained
1 jar (25 – 28 oz.) pasta sauce, about 3 cups
9 lasagna noodles (approx.), regular or no-boil
2 cups vegan ricotta (Cashew Ricotta Cheese or Tofu Ricotta)
salt & pepper, to taste
Directions
Oven: Preheat oven to 375 degrees F.
Marisol's Homemade Beef: Defrost 16oz of Marisol's Homemade Bolognese Sauce until thawed out. In a skillet heat oil and add Marisol's Bolognese until warm.
Noodles: Cook noodles according to package directions, set aside. If using no-boil lasagna noodles as I did there is no need to cook first
Sauté Veggies: In a large skillet, heat oil over medium heat, add onion and garlic, sauté for about 5 minutes. Add carrots, zucchini, squash, mushrooms, herbs/seasonings and good pinch of salt and pepper, continue to saute for another 5 – 7 minutes. You don't need to saute the zucchini, yellow squash and mushrooms too much, you want their juices to fully release while baking. Remove from heat.
Spinach Ricotta: Mix together the cashew ricotta and spinach, mix well.
Assemble & Layer: Using a large rectangular baking dish (9 x 12) place about 1/3 cup of sauce on the bottom of the dish spreading to coat, add a layer of pasta, top with 1/2 ricotta cheese and 1/2 vegetables. Add another layer of pasta, 1/2 of the remaining sauce, then the rest of the ricotta, then vegetables. Add one more layer of pasta and top with the remaining sauce. Cover with lid, small silpat or foil.
Bake: Cover and bake on the center rack for 40 minutes. Let rest covered for 5 minutes, remove cover and let cool 10 minutes. If not using no-boil noodles, you can remove the cover halfway through for a baked look.
To Serve: Add a sprinkle of Almond Parmesan and a bit of freshly chopped basil overtop.